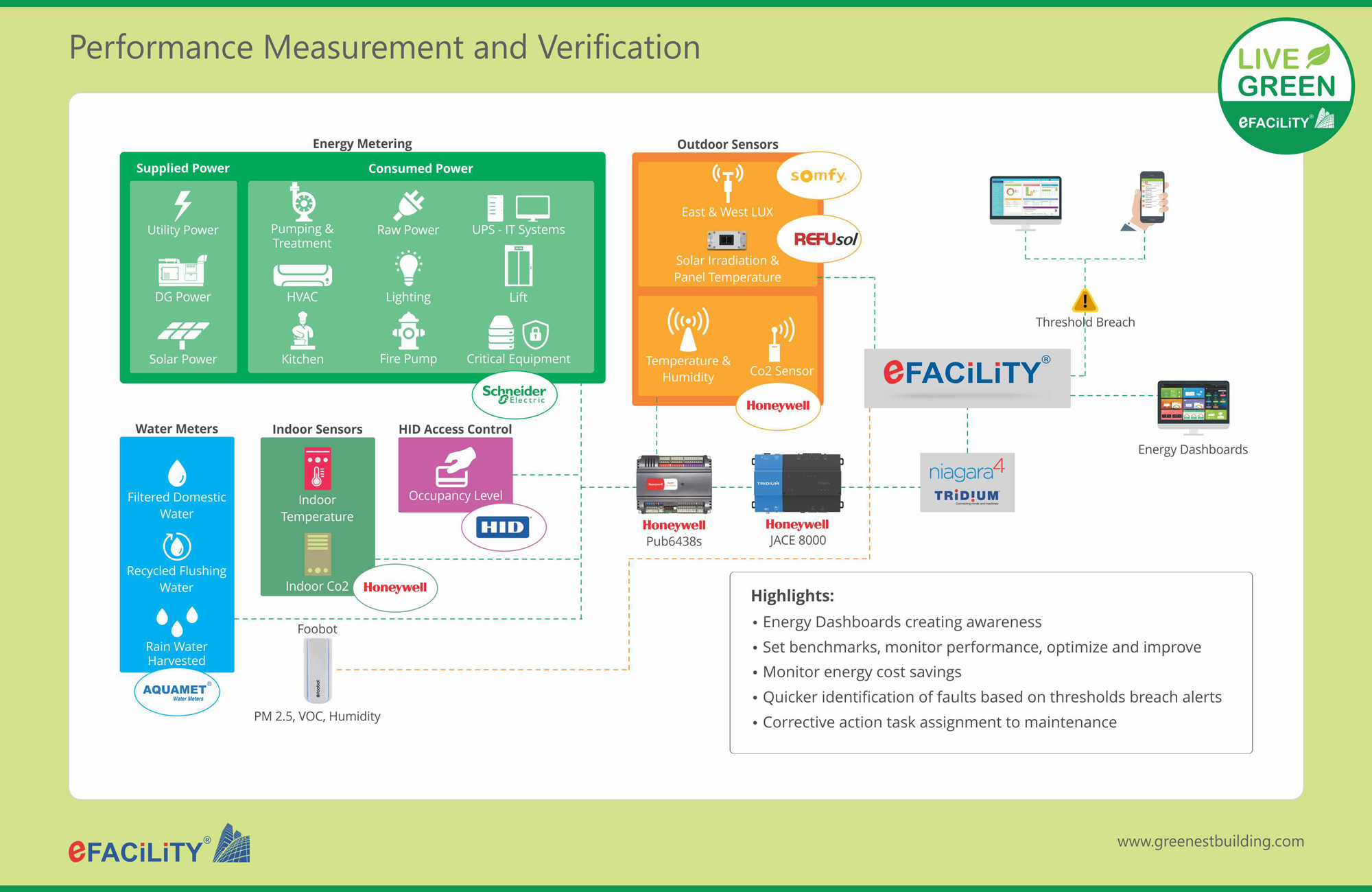 Measurement is the first step that can help to control and eventually improve savings. The eFACiLiTY® Building measures a whole lot of things covering the below:
Supplied Power: Utility Power, Solar Power and DG Power produced

Helps in keeping a check on the utility power being consumed on a daily basis/live and take corrective actions in case the usage is high. The solar power generated when it goes lower to trigger cleaning or to identify fault.

Consumed Power: Pumping & Treatment, HVAC – Outdoor, HVAC – Indoor, UPS-IT Systems, Lighting, Lift, Kitchen, Fire Pump, Critical Equipment

Helps in analysing equipment type wise power usage, faulty devices and identify ways to improve energy savings

Water: Filtered Domestic Water, Recycled Flushing Water, Rain Water Harvested

Helps to control water usage and to alert to check for any leakages in case of abnormal readings.

Indoor Environmental Quality: Indoor Temperature, Co2 Levels, VOC Levels, PM 2.5, Humidity

Live data and historical data to monitor and do corrective actions like identifying faulty thermostats, replacing air filters, change operating settings etc.

Outdoor Parameters: Outdoor Temperature, Co2 Levels, LUX level, Solar Irradiation, Light levels
Provides more data to do historical comparisons and identify root cause issues.