We all know exercise is important to keep us physically healthy. But did you know that it also contributes to your mental health?
Research studies have shown that people who exercise regularly have better mental health and emotional well-being.
SIERRA has created an environment that supports mental health & well-being through its commitment to providing mental health education, programming, health awareness sessions, and initiatives like standing desks, bicycle parking facility, height-adjustable chairs & monitors/stands, anti-fatigue mats, gym, ergonomics posters, etc.
In addition to that, eFACiLiTY® building interiors, hallways, and staircases are designed with aesthetically pleasing regional artwork, light works, and various natural design elements like indoor plants that are installed at strategic locations.
SIERRA also encourages all executives to participate enthusiastically in sports events and other physical fitness/activities by providing a 50% subsidy to purchase the Fitness band for Grade 1 executives who have crossed 40 and above age. Integration with Fitbit, Google Fit, Samsung Health, Apple Health Kit, etc., and other wearable tracking devices to track the physical activity of the occupants.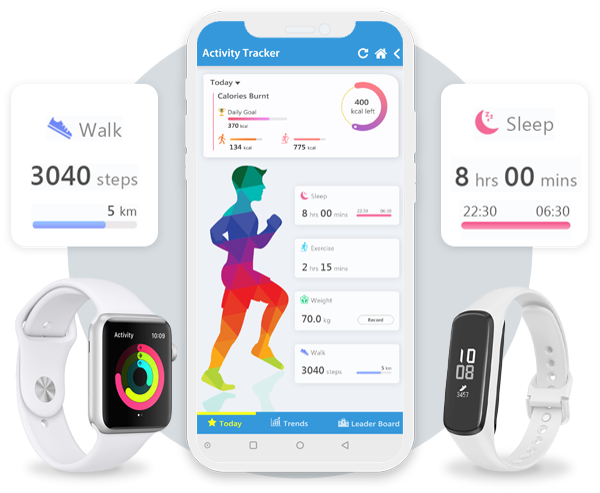 eFACiLiTY® Occupant Health & Well-being App module was specifically designed to cater to the human health & wellness standards for buildings specified in the WELL Building Standard™, the leading global rating system constituted by The International WELL Building Institute™ (IWBI™)
It equips employees to monitor their physical activity, nutrition, and environmental parameters, and allowing them to benchmark their physical activity amongst their peers at work will enable them to move towards a much healthier lifestyle and improve their overall health & well-being. This app can be an employee's greatest companion in their wellness journey and a great tool to help achieve both their health and wellness goals.
Garden Activities:
SIERRA provides in-house garden labour with the provision of planting supplies, including planting medium, irrigation, plants, and gardening tools, that can teach the building occupants how to harvest plants and vegetables.
Interested executives can join the gardening for 2 hours every month, and the same will count towards ON DUTY under the gardening activity.
Assess Work Environment:
All workplaces have been classified as Quiet/Mixed/Loud Zones, and executives can request permanent/temporary work locations in a Quite/Mixed zones
They can also request noise-cancelling or noise-reducing headphones, and/or earplugs along with a Visual communication system to indicate a do-not-disturb time.
Bunk beds are available, and employees are allowed a 20 – 30-minute nap during the day
Nicotine substitutes (e.g., gum) are provided for employees who smoke, encouraging them to quit, and those who show promising changes will receive rewards
Provide Essential Accommodations:
The following requirements are met at SIERRA:
Bathrooms meet local accessibility codes without exclusions or exemptions.
The quantity and location of bathrooms are determined based on actual or anticipated occupant demand
Sanitary pads or tampons provided at no cost
All occupants have access to at least one bathroom per floor that provides a syringe dropbox
Community:
A policy is in place to support employees who are caregivers of elderly family members
Bereavement support policy for all eligible employees
All eligible employees can take paid time off to participate in volunteer activities during paid time annually (separate from vacation, sick, or other paid time off) or with a registered charity or non-profit organized by SIERRA